The Best Commercial Fleet Dash Cam
Date Time: October 12, 2023
Reading volume: 148
Author: ROYI
The Best Commercial Fleet Dash Cam
If you are a fleet company executive or owner, you are likely constantly thinking about ways to improve the efficiency of your commercial fleet system. An increasing number of managers are turning to technology to enhance the management of their fleet companies. One increasingly popular technological solution is the installation of a commercial fleet dash cam.
Commercial Fleet Dash Cams: A fleet management tool to enhance driver safety and improve managerial operational efficiency.
What are commercial fleet dash cams and how do they work?
Commercial fleet dash cams are equipped with advanced AI analytics systems that monitor the road and the driver, providing video insights in case of significant events like accidents. While the dash cam continuously records video, fleet managers only receive alerts when critical events occur.
According to the NSTSCE report, 87% of accidents are caused by driver errors or risky driving behavior. By equipping your fleet with dash cams, you can effectively monitor your fleet with video evidence, allowing for traceability of any issues that may arise.
Yuwei V5 is a top-notch commercial fleet dash cam that supports 4-channel cameras, providing real-time audio and video recording and utilizing dual TF card storage. It achieves real-time video transmission through global 4G network connectivity, while GPS/BDS positioning ensures precise tracking.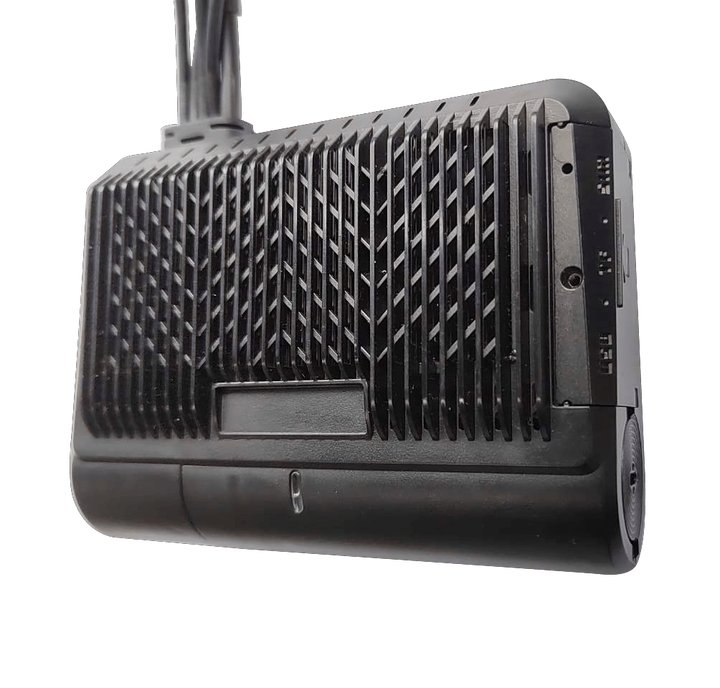 Moreover, V5 is also embedded with active safety algorithms (ADAS, DSM) to enhance security. It finds extensive applications in various fleet fields such as trucks, buses, ride-hailing vehicles, taxis, logistics, government vehicles, and construction vehicles.
Commercial Fleet Dash Cam V5 Specification
Parameter classification

Parameter item

Details

Remark

Basic parameters

Appearance

device integrate with ADAS cam




Product Type

4G DVR Car Video Terminal




network standard

4G Global Band




Memory

256MB(Flash)+1GB(DDR)




Front camera

(ADAS Camera)

1080P, MIPI Camera, H:112°V:55°




In-car camera

AHD 720P, with light sensor/infrared night vision,




DSM camera

AHD Camera, single pass, infrared night vision, H=60° V=42°




4th Channel camera

AHD 720P




Hardware function

GPS

Support: GPS+BDS




Wi-Fi

802.11b/g/n




trumpet

8 ohms 1.5 watts, 1 channel, with sound cavity




MIC

Built-in dual silicon microphone design




Accelerometer

3-axis accelerometer




Interface

micro 5Pin USB

USB×1, data interface




BMW connector

Power+/GND

ACC

Left turning signal cable

Right turning signal cable

SOS Cable (Panic button)




RS232

1*RS232




SIM card holder

Micro SIM




TF card holder

TF×2 (Card 1 and Card 2 support circular storage)




Power supply

Power supply

12V/24V power supply




Button&

Indicator light

Reset button

Long press the power button for 8 seconds to reset




indicator light

2-color indicator




Alarm key

Standard emergency alarm connector




Antenna

GPS Antenna

Built-in ceramic antenna




4G antenna

Built-in FPC+IPEX transposon




WIFI antenna

Built-in FPC+IPEX transposon




Memory card

4G~2TB, patented DXR streaming storage format




Electrical Specification

Operating temp.

-20℃~70℃




Storage temp.

-40℃~85℃




Static Protection

6KV contact, 10KV air




Vibration test

Car vibration




Current consumption

When the working voltage is 12V, the current is from 500mA to 1A (depending on whether the algorithm is turned on, etc.)

When ACC OFF: ≤3mA




Other quality requirements

According to JT/T794 standard (including hard test, soft test, reliability, quality, etc.)



Product specification pictures: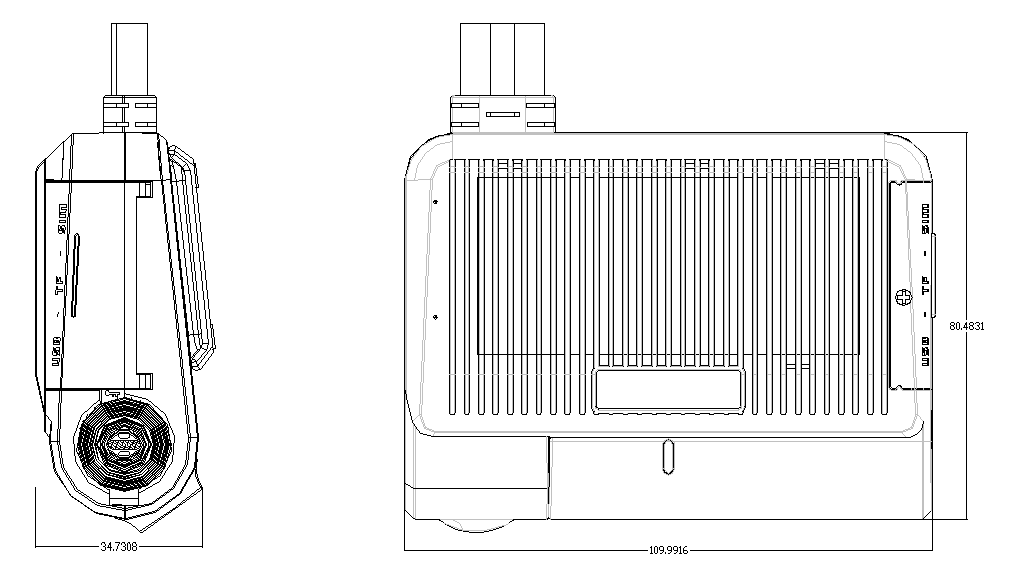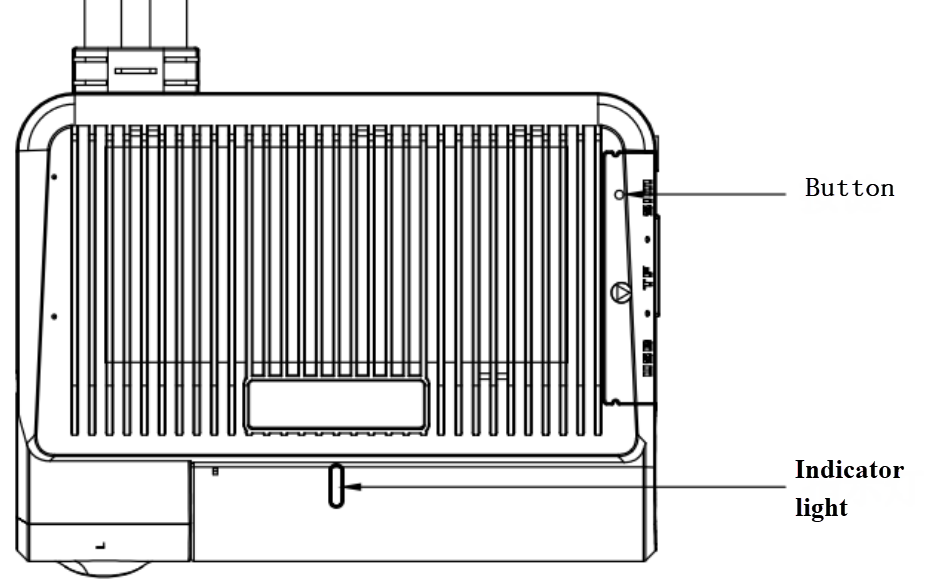 l Red light
| | |
| --- | --- |
| Equipment situation | Light status |
| Before the program is ready | Solid on |
| during upgrade | On for 1 second, off for 4 seconds |
| update completed | |
| camera lost | On for 0.1 seconds, off for 0.1 seconds, flashing 4 times at a time, flashing once every 4 seconds |
| SIM card missed | On for 1 second, off for 1 second |
| other status | Always off |
l Green light
| | |
| --- | --- |
| Equipment situation | light status |
| Before the program is ready | Solid on |
| during upgrade | On for 1 second, off for 4 seconds |
| update completed | |
| The card is recording normally | On for 1 second, off for 1 second |
| Unrecorded card abnormal | On for 0.1 seconds, off for 0.1 seconds, flashing 4 times at a time, flashing once every 4 seconds |
| other status | Always bright |
TF card/SIM card/USB location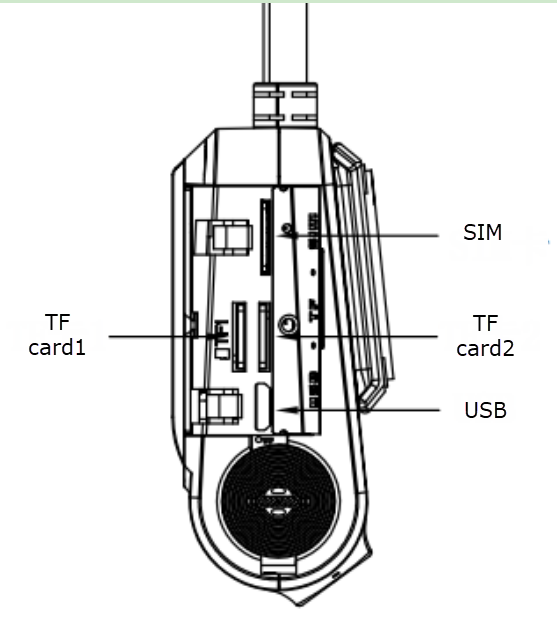 Commercial fleet dashcam V5 pictures
Product link: Fleet Dash Cam