Best bus surveillance camera system
Date Time: October 10, 2023
Reading volume: 152
Author: yuweitek
Bus Safety Issues
Violations of driving regulations: speeding, abrupt acceleration and deceleration, sharp turns, etc., which seriously affect passenger safety.

Abnormal incidents: opening doors while driving; passengers getting caught in the rear door; starting to drive the vehicle before passengers have disembarked.

Emergency situations: extreme events such as bus fires and explosions, requiring comprehensive evidence.

Vehicle malfunctions: reporting vehicle malfunctions during operation to prevent further damage.

Operational Maintenance Issues

Bus route announcements: various complex routes, such as circular routes, U-shaped routes, that require automated announcements.

Equipment maintenance: equipment replacement and excessive maintenance time that affects normal bus operations.

Video review: non-HD image quality is far from meeting the requirements for various evidence.

Convenient dispatching: one-click route switching is more convenient than complex and tedious vehicle dispatching.

Scientific scheduling: scientific analysis, modeling, and addressing issues like delays, as well as rational scheduling based on traffic peaks and off-peaks.
Best bus surveillance camera system
In public transportation systems worldwide, Yuwei offersBest bus surveillance camera systemand critical transportation solutions, enabling passengers and drivers to enjoy smooth, intelligent, safe, and efficient journeys. Yuwei's reliable digital video recorder solutions help improve both the interior and exterior security of vehicles and reduce risks. With this powerful system, you can detect, analyze, and quickly respond to events. Additionally, you can prevent reckless driving and provide education to drivers with problematic behavior regarding road rules and proper conduct.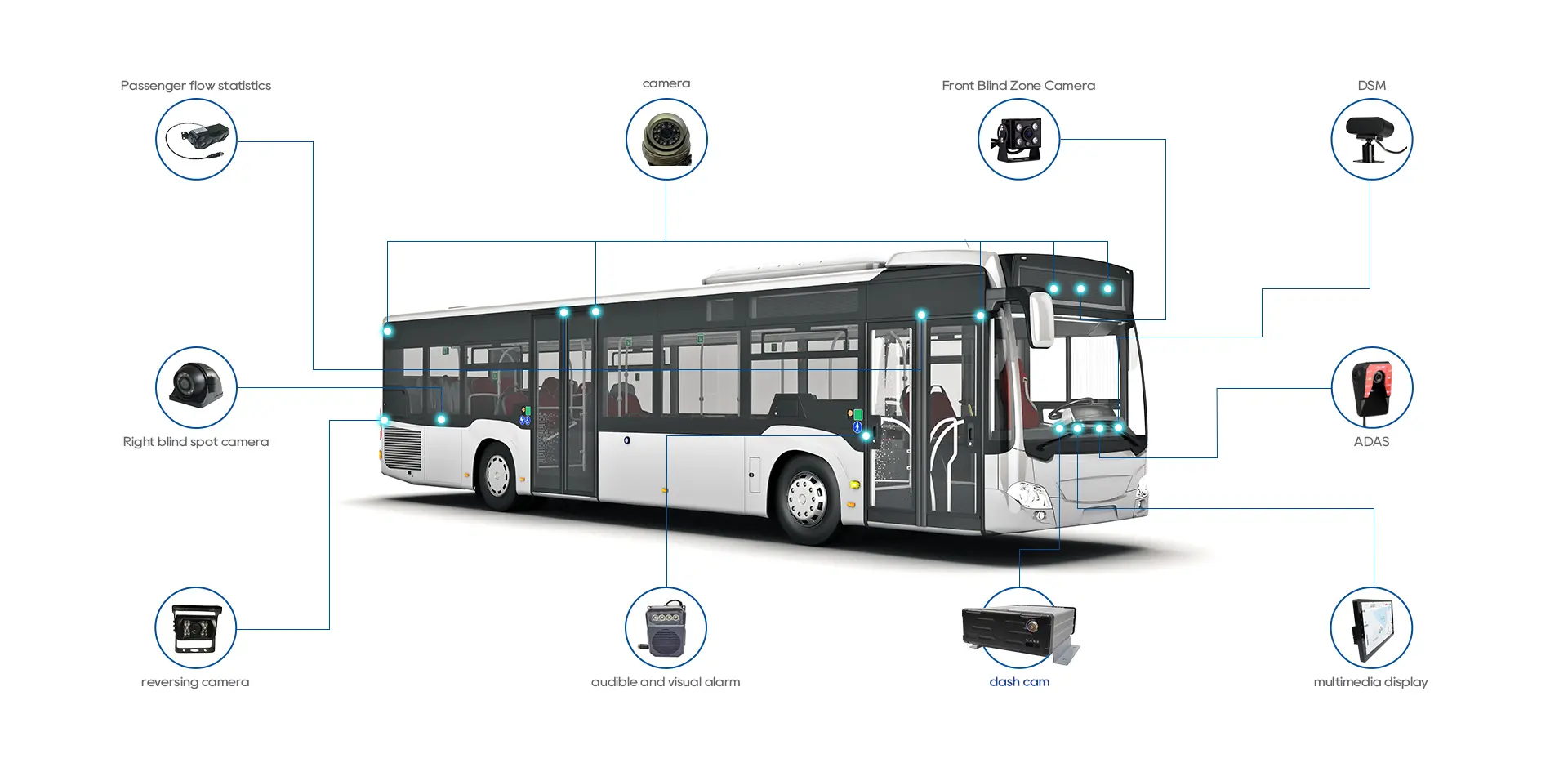 Bus surveillance camera system(Stop Announcement)
In the past, location broadcasting was done through speakers, but now bus locations can be found using GPS satellites. With an integrated voice broadcasting system, the automatic bus location system can relay specific locations and relevant information, such as announcements for the current and/or next stop, alerts for nearby stations, or warnings of anticipated delays due to current traffic conditions. This effectively alleviates the burden on bus drivers and provides excellent service to passengers.
Bus surveillance camera system(Passenger Counting)
Used to count the number of passengers boarding and alighting at each bus stop. Based on the current and updated passenger numbers, transport companies can effectively track transportation demands. Furthermore, it accurately aggregates passenger numbers per vehicle, helping public transportation companies identify transportation demands during favorable or unfavorable times and simulate adaptations at the network level. Balancing passenger satisfaction and company profits is our goal.
Yuwei's passenger counter can be installed in buses, coaches, tourist buses, etc., primarily for passenger counting, with a high accuracy rate of up to 97% in sample statistics. The device adapts to different lighting and weather conditions. Moreover, it accurately detects when people board or alight from the bus.
Bus surveillance camera system(Emergency Alarms)
An emergency button located near the driver, which they can press to seek help in case of emergencies. Generally, the emergency alarm system is integrated with the bus GPS positioning system and can immediately send alerts to the vehicle depot manager and central command center.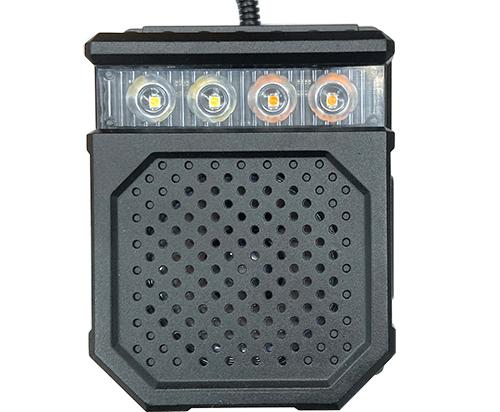 Bus surveillance camera system(Information Display)
The passenger information display system is an onboard display panel installed inside the bus that provides real-time information to passengers about the journey. These displays can be supplemented with audio notifications for enhanced visual communication.
Bus surveillance camera system(Dispatching Platform)
Operational management
- Data management for personnel, routes, and vehicles;
- Scientific scheduling generation;
- Real-time acquisition of dynamic data;
- Coordinated scheduling of multiple routes, personnel, and vehicles;
- System analysis and operational reports
Response to alarms and violations
- Speed monitoring;
- Emergency monitoring and command;
- Statistical analysis of violations;
- Event tracking
Bus cameras System ADAS/DSM/HOD
Configure DSM (Driver State Monitoring), HOD (Head-Up Display), and ADAS (Advanced Driver Assistance Systems) intelligent video detection functions to achieve driver behavior detection and driving safety warning through facial feature recognition analysis and intelligent image recognition algorithms.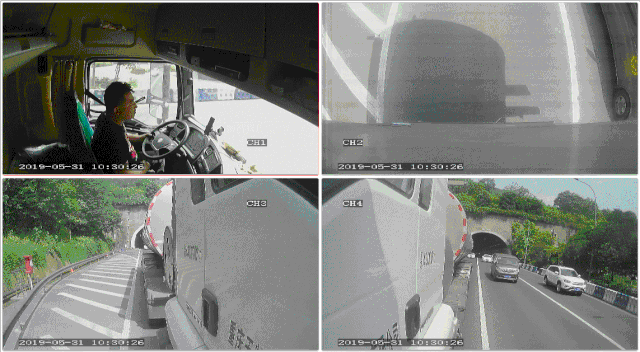 | | | | |
| --- | --- | --- | --- |
| ADAS | DSM | HOD | BSD |
| Forward collision warning | Fatigue driving warning | Hands off the steering wheel | Right Blind Spot Detection |
| Proximity warning | Distracted driving warning | Mobile phone usage detection | Blind Spot Alarm |
| Lane departure warning | Smoking warning | Seat belt detection | Audio-Visual Warning |
| Solid line crossing warning | Camera obstruction | | |
| Pedestrian collision warning (optional) | Phone usage warning | | |
| | Leaving driver's line of sight | | |
| | Active photography function | | |
| | Driver identification | | |