Blind spot camera for semi trucks
Date Time: September 27, 2023
Reading volume: 303
Author: yuweitek
Blind spot camera for semi trucks
In recent years, there have been frequent incidents where pedestrians or electric bikes have been involved in accidents with trucks, often ending up under the vehicle. Studies have found that the presence of blind spots can easily lead to errors in driver judgment and operation, resulting in traffic accidents. Therefore, the blind spots in truck visibility are considered one of the obstacles for drivers to obtain accurate road information. The blind spots of a truck are generally located directly below the front of the vehicle, near the front right wheel, below the right-side mirror, in the middle of the front and rear doors, and directly behind the vehicle.
Configuration diagram Blind spot camera for semi trucks
To eliminate these blind spots, the installation of a driver's blind spot monitoring system is recommended. This system consists of an AI dash cam and onboard high-definition cameras, allowing the driver to clearly see the locations of blind spots and reducing the occurrence of accidents.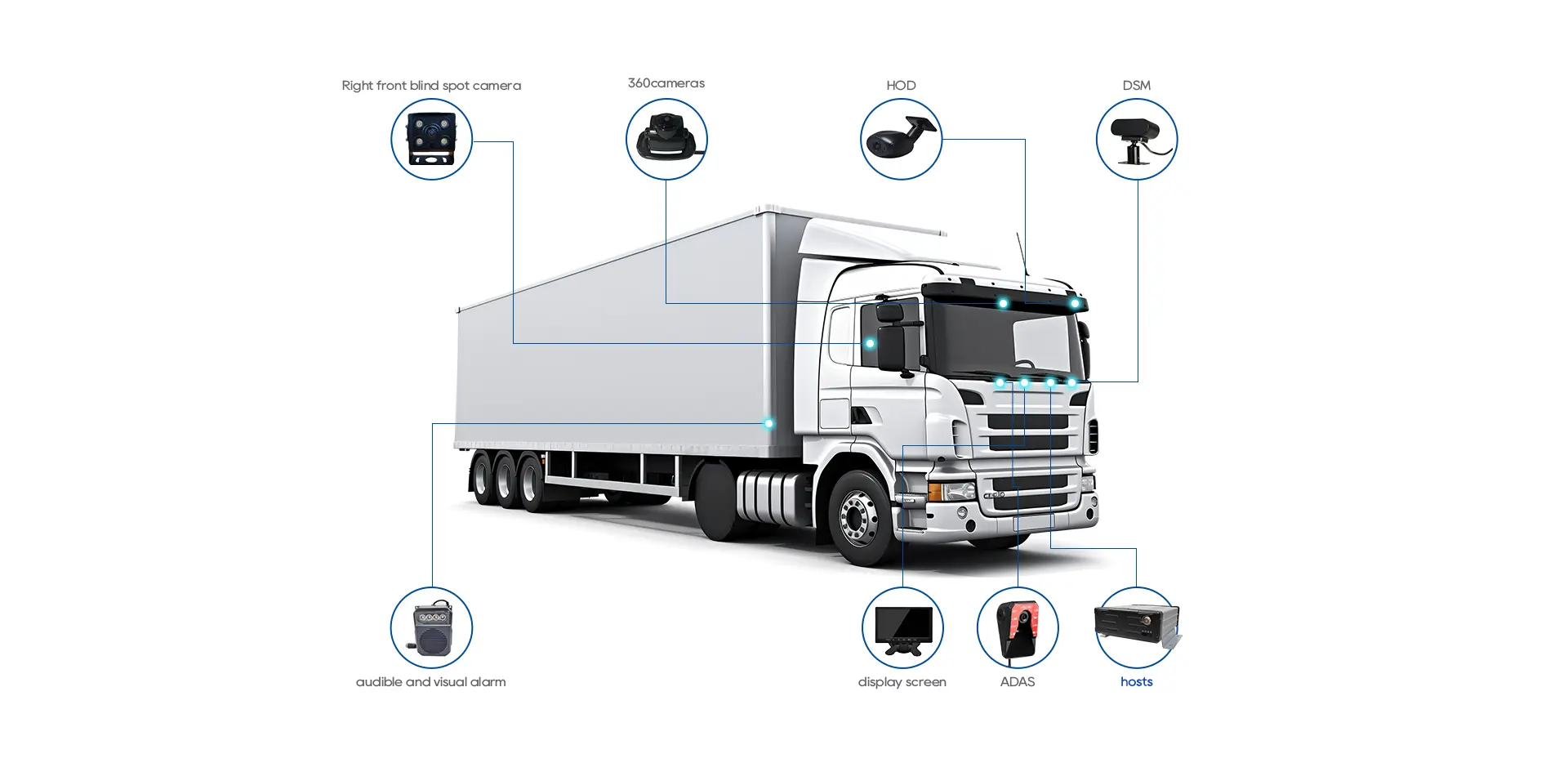 HD BSD camera Right blind spot
During normal driving, it is common for trucks to encounter bicycles, electric bikes, pedestrians, and motorcycles on both sides of the road. Collisions often occur during turning or starting because these objects are within the driver's blind spot. In order to eliminate truck blind spots, the above-mentioned blind spot monitoring system should be installed.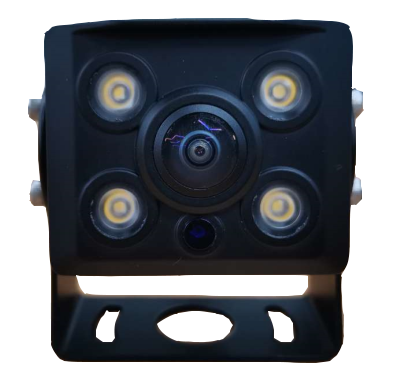 Blind spot camera for semi trucks
The BSD camera is a camera mainly used to monitor the blind spot on the right side of the vehicle.
Read More